Not Found
Sorry, but you are looking for something that isn't here.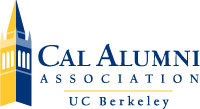 Upcoming Events

Slideshow

Membership

Links

No public Twitter messages.

News and Events

More Pages

Donate

Please consider donating to Cal Alumni Pride to support our ongoing operation. Your donation will allow us to continue to organize exciting alumni events, grow our organization, and maintain our LGBT Student Scholarship program.

USD



Donate Plugin created by Jake Ruston's Wordpress Plugins - Sponsored by Waterbed Sheets.